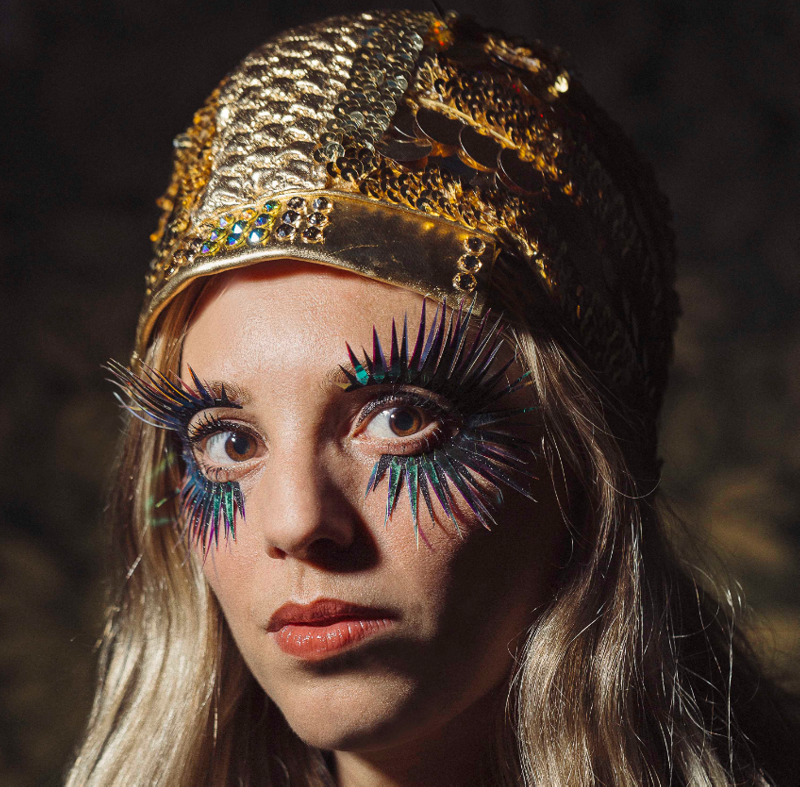 432 presents:
MALKA
+ KLEOPATRA
£9 / £5 student
Entry Requirements: 18+
Buy Tickets
MALKA first made waves on the music scene as Tamara Schlesinger, the front-woman of acclaimed alt-folk collective 6 Day Riot and also as a prolific songwriter. Her past work has been included in a host of high-profile syncs for TV series and Hollywood blockbusters – most notably Skins, Scream 4 and 127 Hours.
Now as MALKA - she weaves mesmeric percussive rhythms among a charge of ir-resistible call and response chants, she explores a carnival of global sounds.
Her highly praised albums have received steady support at 6music from the likes of Lauren Laverne, Chris Hawkins and Steve Lamacq and syncs on The Home Depot advert and various programmes on Netflix and MTV. Her music has found favour on BBC 6music, BBC Radio 1, Amazing Radio has been playlisted on BBC Radio Scot-land. She has also received critical acclaim in high profile press such as The Inde-pendent, The Line Of Best Fit and The Skinny and Drowned In Sound.
Tamara has played numerous live shows, from stages at Glastonbury and Bestival to support slots with Deacon Blue, Tim Minchin and Belle and Sebastian.
MALKA's latest release which received funding from Creative Scotland see's her expanding her acclaimed dream-pop palette with a breadth of delectable synths, which leads to her most mesmeric sound yet.
'I'm Not Your Soldier' will be released in Feb 2020.
Line Up
MALKA is the latest musical incarnation of former 6 Day Riot front woman Tamara Schlesinger
Drawing together strands from the more thoughtful loop-based work of her 2012 solo album 'The Procession' with the exuberant energy of her 6 day riot days, MALKA sees Tamara at her most engaging and infectious.
Tamara has alway delighted in creating her own distinctive brand of pop and this welcome return to the fray is no exception. It is the result of a more studio-based process than previous work with Tamara co-producing and playing all the instruments as she sought out the new sonic identity she was looking for.
This new sound is perfectly encapsulated in Into The Night, the first single from her forthcoming album "Marching to another beat". Simultaneously vulnerable yet infused with strength, the lead vocal hints at themes of insomnia and night terrors over an eminently danceable alt-pop groove.
Live, Tamara has played at festivals ranging from Glastonbury and Bestival to Cambridge Folk Festival and CMW in Canada. Along with sell out headline shows and supports including Belle and Sebastian and Tim Minchin.