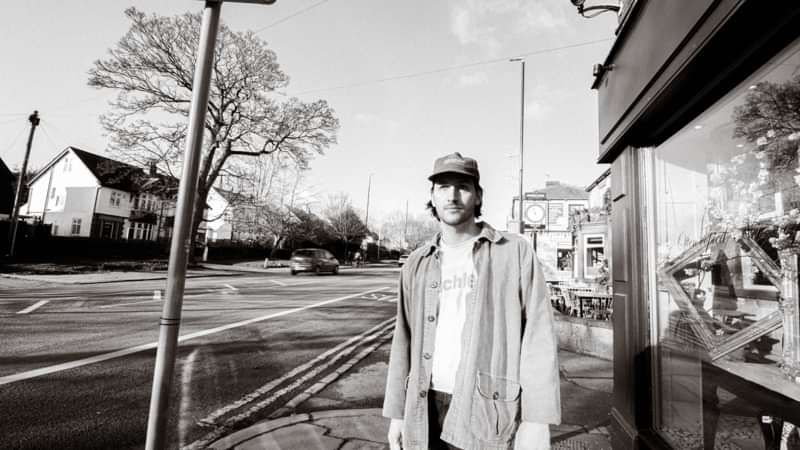 432 presents:
Far Caspian
£12
Entry Requirements: 18+
Buy Tickets
Far Caspian is the project of singer, multi-instrumentalist and producer Joel Johnston. Recording, playing and mixing everything himself across a catalogue of EPs and a debut record he has built upon this to become a fully self-contained and unique artist directing his own videos, shooting his press shots, creating his own artwork and starting a record label to do the same for other artists. Starting as a Soundcloud project created to generate interest from other artists in his production work Far Caspian soon became a collaborative project with friends that took Joel from a basement studio setup to over 2m streams a month on his first EPs through UK indie label Dance to the Radio. Deciding to work as a solo project in 2020 Joel moved back to his native Ireland, built a studio in a shed and recorded debut full length 'Ways to Get Out', a brooding and majestic reflection on navigating your mid-20s. The album has gone on to over 30m streams in the 18 months since it's release in October 2021. Having built a committed international following across social media and streaming services Far Caspian's music has featured on BBC Radio 1, KEXP, BBC 6music and in online tastemakers such as Clash, Dork, The Line of Best Fit and a number of significant editorial and third party playlists across Spotify, Apple Music, Amazon Music and YouTube. Live, close friends join Joel to turn the project into a full band, resulting in driven and upbeat performances. This exciting sound was reflected in sold-out shows on the band's first record tours in London, Leeds, Manchester, Paris, Amsterdam and Berlin. Following 'Ways To Get Out'-sophomore album 'The Last Remaining Light' isn't a follow up record but more so a departure into a different feel to his previous material. Joel's influences for the new record lean heavily towards the late 90's/2000's alternative scene with references to Autolux's doubled guitars and expressive drumming, Sparklehorse mixed with The Radio Dept. vocal style and 'Eternal sunshine of a spotless mind' styled electronic elements. Written and recorded in another makeshift studio in the basement of his record label's office building the album lyrics depicts Joel's reflection on being thrust back into a post-covid world where everything clicks back into repetitive patterns from day-to-day and how trying to find purpose within the modern world feels like an isolating and pressurised process. Rather than being introspective the stories within the songs reflect the people he saw day after day on his way to the studio, and how he imagined and empathised about the same challenges for others occupied behind their daily patterns of rinse and repeat.
The result is a multi-layered record with moments of enlightened reflection in equal measure to inspection of the darker moments that ultimately come part and parcel with navigating life.
Line Up