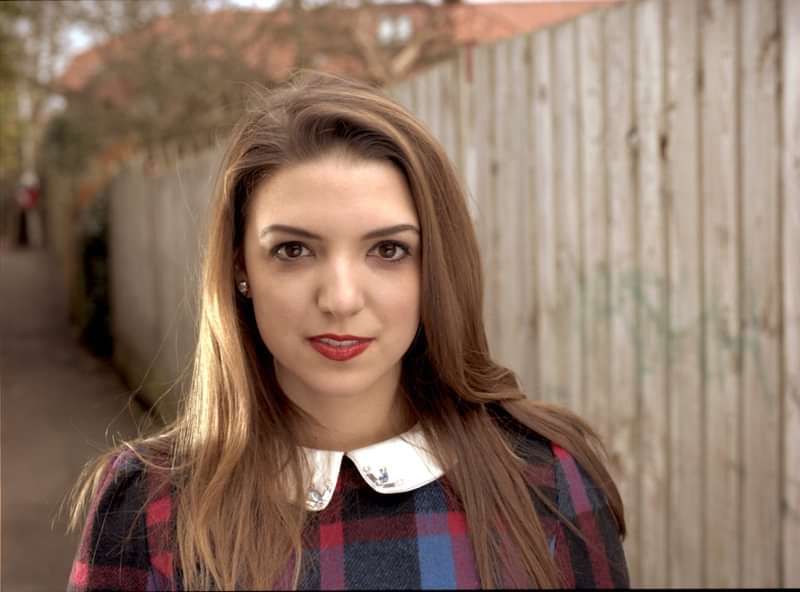 432 presents:
Daisy Chute
+ Crawford Mack
£10
Entry Requirements: 18+
Buy Tickets
Secondhand Heart is the first in a concept EP entitled Songs of Solace which follows the beginning, middle and end of a relationship and explores themes of mental health and depression.
The EP features acoustic heartfelt songs with female vocal, guitar, cello, violin & piano. Secondhand Heart is about embarking on a new relationship but carrying with you all the baggage of former relationships. It's about that desire for intimacy and connection, but with the knowledge that it could all fall apart like it has before.
Songs of Solace EP features Midori Jaeger on cello and Elisabeth Flett on Violin, was successfully crowdfunded in 2021 and is being released alongside a music video series. "subtle and sparing acoustics ensure that hr voice soars and shines throughout" - Folk Radio "Music is There is a quiet anthem for music lovers" - Andrew Frolish (Americana UK) "Absolutely tremendous talent" - Justine Greene (BBC Radio 2) "That really was fantastic. Just wonderful" - Sunny and Shay (BBC Radio London) "Gorgeous Voice" - Guy Garvey (Elbow, BBC Radio 2)
Daisy Chute is an American-Scottish folk singer and songwriter. A banjo-wielding multi-instrumentalist, her musical roots are born out of her transatlantic heritage and she writes award-winning intelligent songs with stories, performing them with spine-tingling vocals & intricate instrumentation.
Whilst still at school Daisy signed to Universal/Decca as one quarter and lead vocalist of multiple platinum selling band All Angels. A mix of Celtic, American, Classical and Jazz backgrounds has since seen her feature across Film/TV/Game soundtracks ranging from The Sims 4, Tomb Raider, Shaun The Sheep the movie, 47 Ronin and Yesterday to David Attenborough documentaries (A Perfect Planet) and Radiohead albums (session vocalist on A Moon Shaped Pool).
Recent projects have garnered support from the likes of her songwriting mentor Sir Ray Davies who describes her as a 'committed, professional and creative songwriter' and from music journalist Paul Sexton who counts her among his 'top music tips'.
Her original work has had features on BBC Radio London/Kent/Coventry, C4, BBC 1, 2 and 3, Sky, ITV, CNN, Bob Harris' Under The Apple Tree series and London Live.
Daisy's songs have been further recognised in competitions, coming first in the Coffee Music Project singer- songwriter competition with her song 'London's on Fire'. Previous recognition in Scotland includes Burnsong x 2, Scottish Music Centre.
And, the U.K. (BBC Young Composer, UKSWF, DIT, BAFTA) and in the U.S. (Nashville's Songdoor, Tunesmith, Pulse Records, Durango).
As a dual national, Daisy performs both in the UK and US with recent tours to America (Nashville, New York, LA, Chicago) and festival appearances including Glastonbury Green Futures, Cornbury, Love Supreme, Black Deer, Edinburgh International Fringe and Summertyne.With the majority of the live world going online since March 2020 Daisy's live stream concerts have been featured on Cambridge Folk Festival at Home, Glastonbury Experience, Virtually Green Note, Global Coffee Festival, Global Music Match and in 2021 official showcases for AmericanaFest UK's Staying Connected and Folk Alliance's Folk Unlocked.
Line Up
Edinburgh-born, half-American, hyphen-loving Daisy Chute is a folk songstress and multi-instrumentalist with a particular penchant for the banjo. Formerly of Decca's platinum-selling classical group All Angels, she is excited to be working on her début album of original songs with producer and songwriter Tim Baxter (Andy Burrows, Editors, Nick Mulvey, Jasmine Thompson). A regular in the London music scene and an award-winning singer and songwriter having just been awarded first place in the Coffee Music Project singer-songwriter competition, Daisy has been taught and mentored by rock royalty Sir Ray Davies, featured as a vocalist on Radiohead's latest album A Moon Shaped Pool, and even got the thumbs up from Sir Paul McCartney after a performance at the Royal Albert Hall. One of Paul Sexton's 'top music tips' for 2018, Daisy's music has been compared to Simon and Garfunkel and Joni Mitchell (BBC Radio Kent) and her voice has been described as "Exquisitely delicious. Delicate, like a gossamer-winged creature made out of spun gold." Tony Moore (Soho Radio, The Bedford)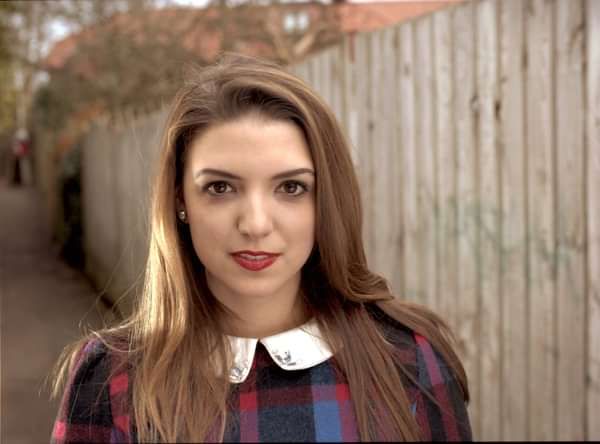 In November 2016 Crawford Mack released his debut EP 'Mack #1'.
Glaswegian Singer/Songwriter Crawford Mack is an Indie-Rock artist based in London.
"It's hard to put a "listen if you like" on Crawford Mack because he really blazes his own trail. If you like pop rock music he's worth a listen. Each song takes a different perspective on life and really tells a special story. If you're looking for a fresh take on an iconic rock style, Crawford Mack is a great choice." - Ear To The Ground Music.
Crawford Mack's first EP 'Mack #1' provides an insight into the stories he has happened upon through his journey living in Glasgow and London. From the dark undertones and mistakes of Oscar Romero through to the positive folk wisdom of What's For You Won't Go By You via the heartache of the Stefan Zweig inspired song Central Station and the sense of loss in Willow Tree. Crawford fronts a high-energy five-piece band, he creates an infectious sound using elements of the folk heritage of home and the nuanced harmony he studied whilst completing a jazz degree combined with the driving rock music that remains his first love.