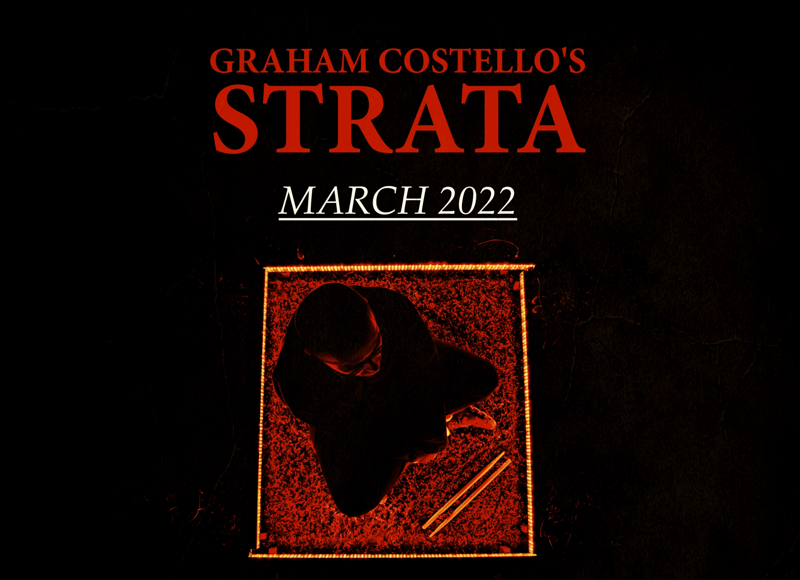 432 presents:
Graham Costello's STRATA
+ Kevin Daniel Cahill
£15
Entry Requirements: 18+
Buy Tickets
Scottish drummer and composer Graham Costello creates minimalist music that ranges from ambient and post-rock, to jazz improvisation.
Primarily with his band STRATA, he has been nominated for Scottish Album of the Year, as well as seven Scottish Jazz Awards.
After his widely-praised debut album Obelisk in 2019, Costello signed to Gearbox Records (Binker and Moses, Abduallah Ibrahim, Theon Cross, Sarathy Korwar). In May 2021, he released his follow-up album Second Lives to critical acclaim, with top UK jazz publication Jazzwise naming it one of the "Best Jazz Albums of the 2021".
After beginning drums at age six, Costello was self-taught until his early twenties. He was then awarded a place to study Jazz at the Royal Conservatoire of Scotland, where he graduated with a First-Class honours in 2016.
His musical career first began however with his involvement in the Scottish DIY/indie scene, growing up touring all over the UK and Europe with noise duo Young Philadelphia and electro-psych group Outblinker, experiencing the amazing warmth and breadth of the continental independent music scene.
Aside from his own work with STRATA, Costello is also an in-demand side man.
For more information on the multiple projects he is involved in, click here.