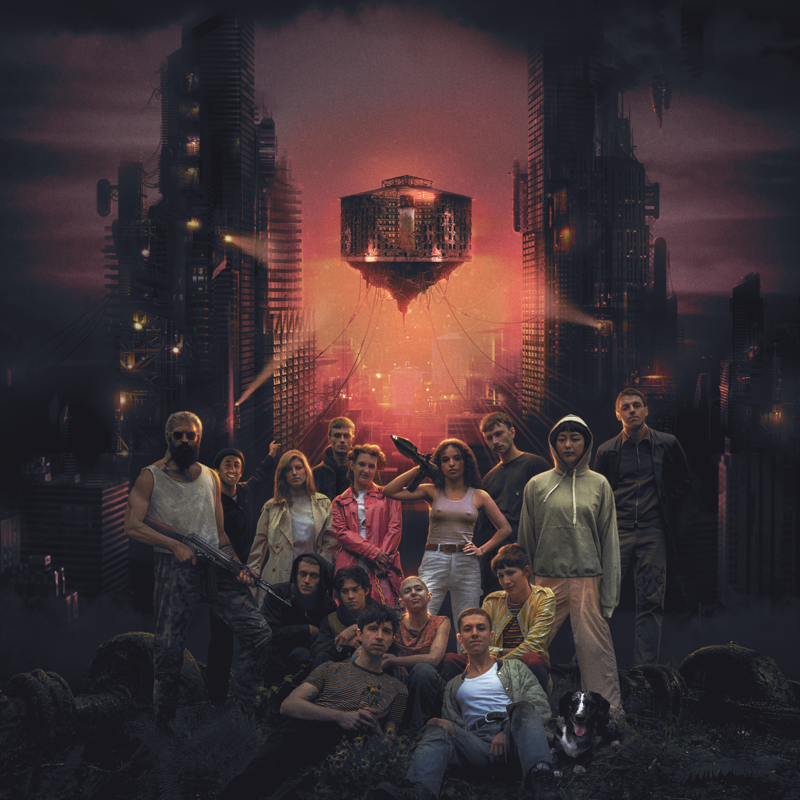 432 presents:
Crack Cloud
£11
Entry Requirements: 18+
Buy Tickets
COVID Information from Mono:
Entry to this event will be based on producing proof of a negative test. ** Conduct a Lateral Flow Test 24 hours prior to attending the gig and stay home if the result is positive.
Take 5 minutes to register your negative test, we must see this confirmation mail/text. Register your result here: https://www.gov.uk/report-covid19-result ** Tests can be collected from your local chemist/pharmacy and are available to order online: https://www.gov.uk/order-coronavirus-rapid-lateral-flow-tests If you cannot use the online service, call 119 (free from mobiles and landlines). Tests arrive in approx 2-3 days.
At Mono... - Wear your face covering when entering and exiting the venue, waiting in any door queues and moving between spaces, including going to the washrooms or ordering at the bar - Use of hand sanitisers around the space - Sign into and out of Test & Protect on entry and exit from the show - Continue to create distance from other people where possible - Do not attempt to attend the show if you are symptomatic. Persons displaying possible symptoms will be refused entry or removed from the event - Respect other gig goers & our staff
PAIN OLYMPICS (2020) CRACK CLOUD
In this age of the individual, Crack Cloud offer something of an antithesis: a collective founded on community spirit and communal freedom. Like Psychic TV before them, Crack Cloud have a philosophy, and one that they are not afraid to wear on their sleeves. While their anarchic, phantasmagorical visuals, heavy use of symbology, and seemingly never-ending cast of colourful collaborators have often invited cult comparisons, this really does the collective no justice. There is no apocalyptic death drive here; no cult of personality; no hierarchy of power. While frontman and lyricist Zach Choy is in many ways the face of the group, the collective is one founded on equality, and in his cryptic lyrical blending of poetics, polemics and personal experience, Choy is truly the mouthpiece of something far larger than himself.
Nowhere else is this more apparent than on the album's first single, 'The Next Fix.' What begins as a caustic, claustrophobic account of addiction swells into a sprawling, euphoric hymn as Choy is joined by a choir of seemingly endless celestial voices. Less a cult then; more a church. Listening to this song or watching its accompanying self- directed video is a truly spiritual experience, and in its building, jubilant movement it offers a glimpse of Crack Cloud's most vital message: using community to turn adversity into hope. This isn't just bravado; its a story born of deep, personal experience. Crack Cloud operate on the frontline of Canada's out-of-control opiate crisis, mobilising and organizing in Vancouver's harm reduction programmes. The group themselves have had their fair share of trauma, and the collective offers its members a vital vehicle for rehabilitation and recovery. As the tagline on the album's back cover makes clear then, this is absolutely 'based on true shit.'
The political cannot be separated from the personal, and the personal cannot be separated from the body. And in an era where capitalism has no land left to claim but the self, this embodied self is both a battleground and the last frontier of resistance. In PAIN OLYMPICS, Crack Cloud do not tell their listeners what to think. It is not didactic in its message, and the group clearly hold too much respect for their audience to spoon-feed them a pedagogy. Instead, while it paints a picture of a divided world at an anxious juncture, what it offers in response, and as resistance, is hope, pure and simple.
While Crack Cloud are clearly not shy to bear the scars of their personal history, this album is a fundamentally forwards-looking one and offers an exciting portrait of a band in a moment of metamorphosis. Musically, the group have taken much of the post-punk and no wave influences that informed their eponymous 2018 compilation of EPs, and totally reinvented them through a sonic kaleidoscope of hip-hop, musical theatre, dance music and downright pop which allows them to explore a vast panoply of different emotional states. Across the album's eight songs, the group cover a lot of ground, exploring everything from jittery punk funk à la James Chance, on 'Ouster Stew' and 'Tunnel Vision' to saxophone- infused Eastern ragas on 'Bastard Basket.'
Sometimes, these influences are skilfully interwoven into a singular whole which simultaneously manages to be several genres in one and at the same time. Perhaps the best example is album highlight 'Favour Your Fortune,' which combines hip-hop sub bass with threatening tribalistic vocals in a way which evokes gangster rap and 90s Japanese outfit 'Seo Taji and Boys,' before seamlessly exploding into a barrage of electronic hardcore that recalls the likes of Death Grips and Show Me The Body. It's an outrageously ambitious track and affirms Crack Cloud's position as real innovators of their genre.
Elsewhere, the band make a blatant point of not hiding the sutures that sew this record together. Moods and genres are stitched together over and over in an endless game of Exquisite Corpse, and the record plays on this unpredictability to suddenly switch emotional states in a way that is totally disarming. The disjointed and fragmented structure of album opener 'Post Truth' holds a direct mirror up to the divided social climate that the album is born from, and the essentially fragmentary nature of truth in the hyperreal, postmodern era of algorithm echo chambers. As the track switches gears from punk to twinkling baroque pop to throbbing industrial and back again, a heavenly choir sing 'we are all post truth' to a melody that could equally well have been lifted from 'The Sound of Music' as from a 90s anime theme song. In the age of unlimited content, Crack Cloud take inspiration from everywhere with a hunger that is feverish.
On album closer, 'Angel Dust,' Choy offers the clearest picture of the world that Crack Cloud are navigating in PAIN OLYMPICS. Suspended in between a past that 'haunts us all' and a future that is 'littered with doubt,' we are all 'locked in limb and space.' Locked into our bodies, the pain that Crack Cloud are exploring on this album is not a disembodied one. It is social pain; it is mental pain; it is emotional pain. Ultimately though, more than anything, it is a real, bodily, physical pain. To live is to be engaged in a permanent pain olympics. As the sample at the end of its closer remarks, 'the game of life is a misery.' But accepting pain as the condition and affirmation of human life is the first step towards enlightenment. It is the first step towards hope, which is exactly what Crack Cloud are trying to offer their audience on this poignant, timely debut.
—————————————— PAIN OLYMPICS was produced by Crack Cloud and was written and recorded in Calgary, AB and Vancouver, BC between June 2017 and December 2019. It is released this Summer on MEAT MACHINE