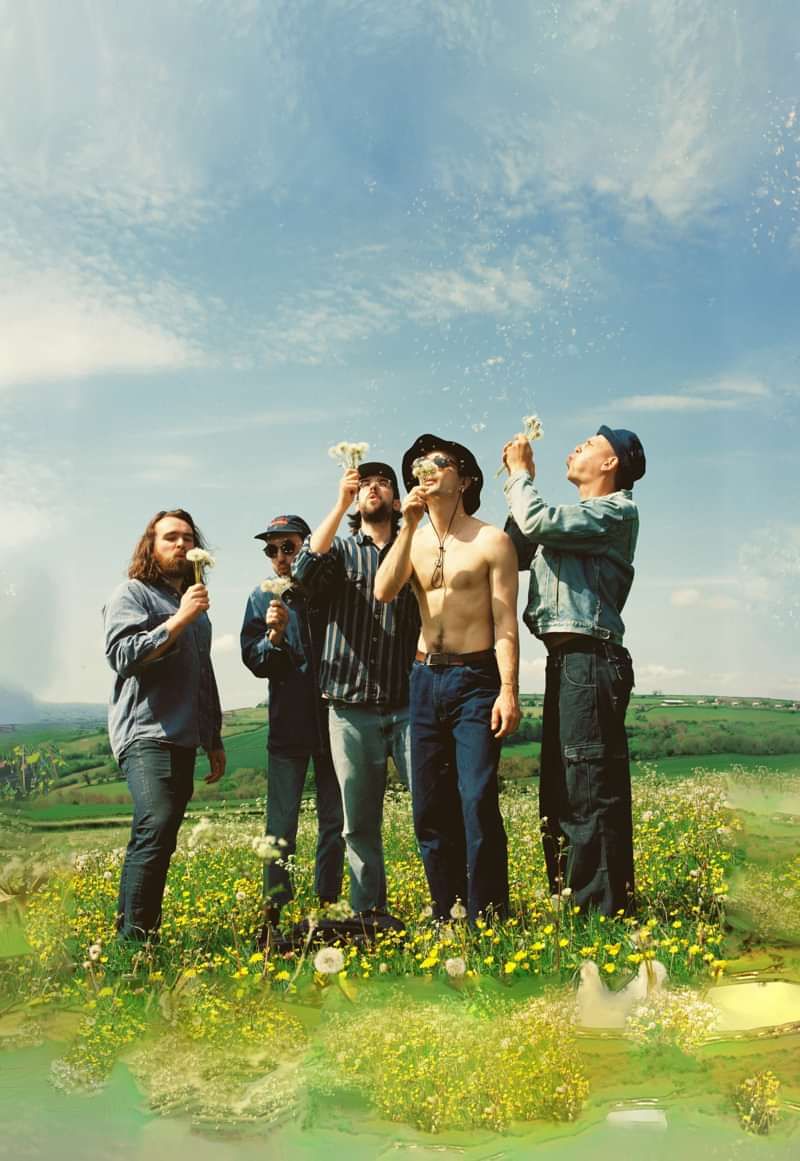 Cousin Kula
+ Maxwell Weaver
Buy Tickets
Fresh off their UK tour with Australia's premier psych-jazz outfit Mildlife, Cousin Kula announce a short run of special headline shows for Autumn 2022. Signed to Bradley Zero's Rhythm Section Intl. in the middle of 2021 for the release of their debut album Double Dinners, this is a band that have picked up many a fan among tastemakers and musicians alike for their blistering performances and intricate, soulful blend of psych and jazz. BadBadNotGood even asked them to record a live adaptation of their own single, which is well worth a scout on Youtube.
Living together, nestled in the sun-drenched hills on the outskirts of Bristol, Cousin Kula have created their own musical universe of otherworldly pop serenity with vastly distinct, but complementary elements: "the possibilities of jazz, the emphatic energy of club culture, and the sonic tapestries of psychedelia" CLASH remark "to name but a few."
Having to forgo all planned studio sessions during lockdown, the band decided to start laying down tracks themselves at home. At first this formed the Casa Kula Cassette, released at the tail end of 2020 to appease their insatiable fan base. This release also grabbed the attention of beloved tastemaker and DJ Bradley Zero , who encouraged the band to put together a full length to be released on Rhythm Section Intl. in 2021.
Masters of their craft, but also of restraint, this prodigal band is known to fans for their superior live show. Having performed live in various bands pretty much every month for the past 10 years and since they were in their early teens, not being able to hit the stage during lockdown took its toll on these musicians. Ever resourceful, however, Cousin Kula began a series of their own home-made live sessions, which lead in turn to a Boiler Room Session and further a request from XL signees BADBADNOTGOOD to record a live adaptation of their new single.
Now, Cousin Kula flutter into the collective consciousness with a timeless slice of psychedelic soul on their new material.
Line Up
"Their latest cut, 'Working For It', is a swirling beast" DIY
"A blitzkrieg of fun and impish U-turns that leaves you restless for more." The Line Of Best Fit
"Sometimes you can tell from the first listen that there's a spark behind a band. Cousin Kula provide something dreamy and leftfield…" NME
Psych-pop newcomers Cousin Kula have a deft, refreshing sound, matching lysergic colours to wisps of fragrant melody. CLASH
"It's worth playing on loop." Fresh On The Net