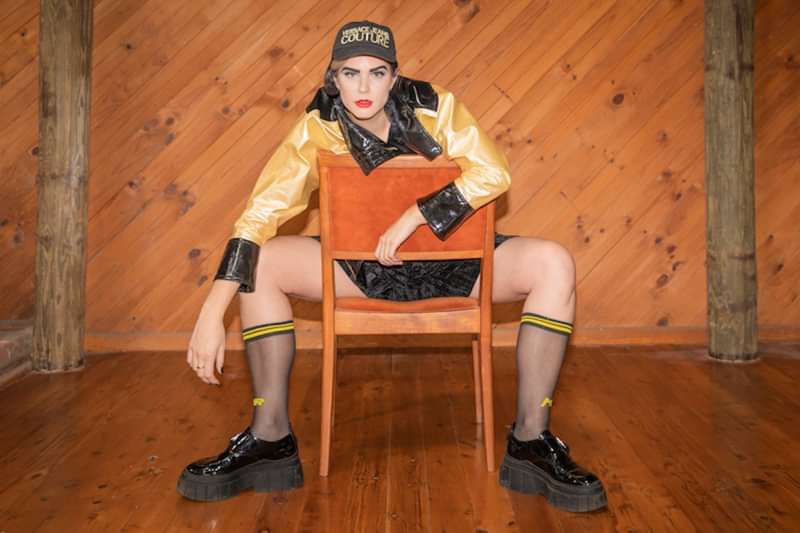 Bec Sandridge
+ So-So Disco + Katherine Aly
£10
Entry Requirements: 18+
Buy Tickets
Touring in support of her latest single, 'Cost Of Love', which she describes as "Shania Twain + Daft Punk meeting at an 80s aerobics class, sweatily hooking up and having a gay baby… she would be named 'Cost of Love'." The new track, which was added to full rotation at Berlin's Flux FM, is driven by shuffling drums, hooky guitars reminiscent of the late 70s and of course Sandridge's unmistakable voice. This is the first release since her acclaimed debut album 'TRY + SAVE ME' in 2019. 'Cost Of Love' is without question, a testament to Sandridge's ability to write a sophisticated and unforgettable pop-banger.
Working with prolific songwriter and producer Dave Jenkins Jr (Daniel Johns, Vera Blue) and Lucy Taylor (Dua Lipa, Ellie Goulding), Sandridge wrote 'Cost Of Love' at their apartment in Clovelly in Sydney with additional production from long term collaborator Gab Strum (Japanese Wallpaper). Grammy-nominated British engineer Geoff Swan (Charlie XCX, Haim) took the final reins mixing 'Cost Of Love' set for a global stage.
Line Up
Katherine Aly is a unique talent with a genre-defying style based in Edinburgh, United Kingdom. The singer songwriter has already been championed by BBC Introducing, The Scotsman, The Scottish Sun and Jim Gellatly, The Skinny magazine, The Unsigned Guide, scores of blogs and Spotify playlists and featured in Vogue Italia. Her releases so far include the singles The Skin I'm Made Of, Sunny Days, Misty Me, God Breed and Butterflies.
Katherine Aly has performed at Edinburgh Festival Fringe, Hidden Door Festival, EH6 Festival, Tenement Trail, Kelburn Garden Party, First Footing showcase and legendary venues like London's The Dublin Castle and Glasgow's King Tuts Wah Wah Hut and radio stations including Amazing Radio, CamGlen as well as stations in the United States of America, Canada, France, Spain and as far afield as Australia.
During the pandemic she continued performing for online events, on social media and did an outdoor secret show for her top Edinburgh fans and subscribers; she also got nominated for Best Female Artist on the Online Radio Awards 2020. Katherine is set to release her new 80s style synth-pop single, Glow & Ignite, which already received first spin from BBC Introducing, who enthused, "..that hook is SO catchy, we'll be singing it for sure. Katherine is definitely reeling us in with those ear worms!". She's also scheduled to perform live in various venues and festivals around the country for the rest of the year.