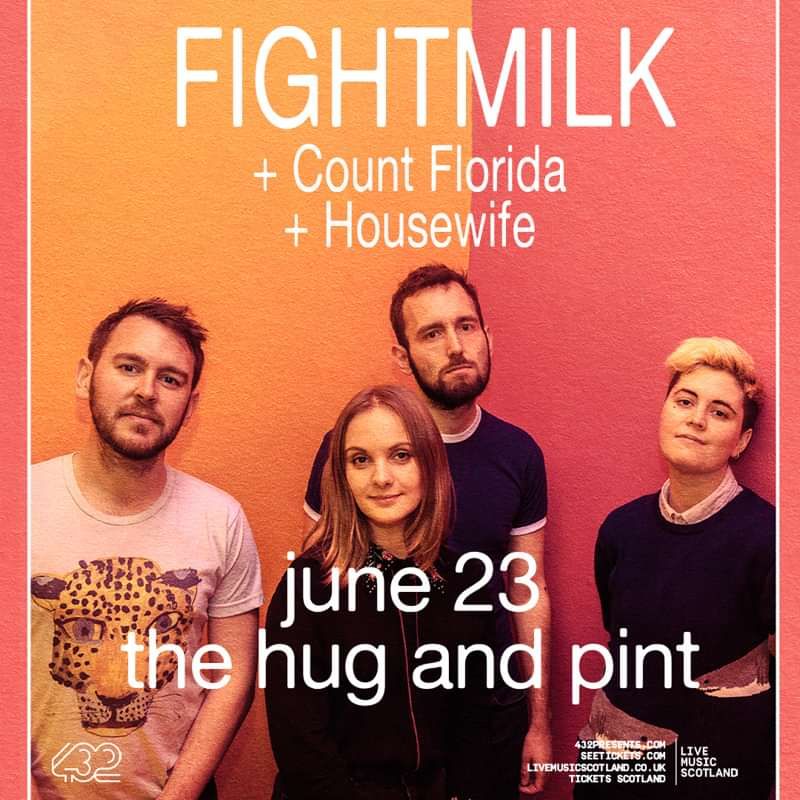 First Footing: Fightmilk, Count Florida, Housewife
Fightmilk + Count Florida + Housewife
Buy Tickets
Line Up
Fightmilk formed in mid-2015, after a string of breakups, mundane jobs and Carly Rae Jepsen-soundtracked dance parties. Their songs are about crushing hard on the wrong people, turning self-pity into an artform, and living with your parents in your late twenties. They are based in London.
They make pop music because they aren't clever enough for odd time signatures and unexpected chord changes, and not enough people are doing it anyway. You can dance to all of their songs apart from the slow ones, though they'd like you to try and dance to those too.
It's pity party time.
There are four people in Fightmilk:
Nick plays drums because he's the most responsible. Well, he has a driver's license. Bass duties are handled by the devilishly handsome Adam. Alex plays guitar and sings. He's probably going to offer to make you a mixtape. Sequinned dress-wearing guitar vixen Lily Rae is the band's resident gobshite with a microphone.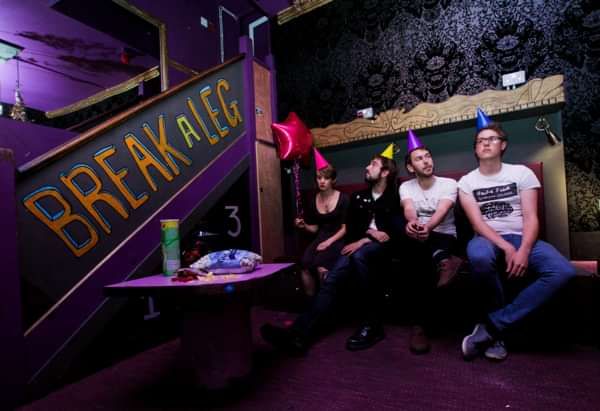 Count Florida is an indie pop band from Glasgow UK who sing catchy songs about queer love and heartbreak, aches and pains generally, and their home town.
The band is Mel (she) on guitar and singing, Isobel (she/they) on bass and Argo (they) on drums. They all write songs and are three friends who have shared bands (notably The Hermit Crabs, Matinee Records) and flats and songs going back years.
Their debut single "Hot Things/Blake" is a double A side with songs about being trapped in your home when you should be, ahem, dating, and an ode to Mel's rock star pin up Blake Schwarzenbach. Steven Pastel told Isobel the single is "super likeable" so the band will now die happy. Debut album set for release autumn 2021.