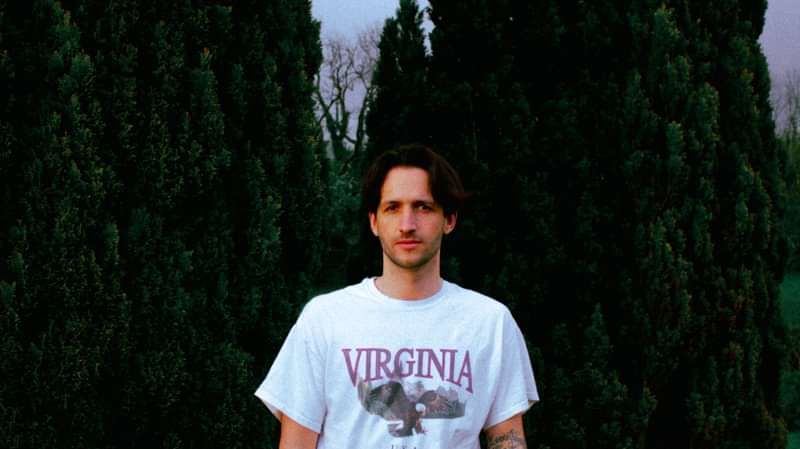 Far Caspian
+ Van Houten + Jeshua
£9
Entry Requirements: 18+
Buy Tickets
'Ways To Get Out' is the debut album by Irish alternative artist Far Caspian, the project of singer, multi-instrumentalist and producer Joel Johnston. Choosing to record with a DIY approach - recording, playing and mixing everything himself - his sound is a deftly combined blend of chiming guitars, rich harmonic melodies and crisp rhythms. Thematically exploring the emotions and relationships we experience through life's transition in our twenties; 'Ways To Get Out' is a comforting companion on a relatable journey split between longing for the blissful naivety of youth, overcoming the stresses of adulthood and accepting your place in the world. "'Ways To Get Out' is whatever the listener wants it to be", Joel explains. "Ways to get out of a small town, ways to get out of a relationship, ways to get out of your own head. The album as a whole is about the things I came across in my twenties, but could be applied to any transitional period in life: depression and anxiety, tired relationships, feeling stuck within a scenario and place, wishing things were easy like childhood, rejecting your identity and becoming someone else." Although usually based in the city of Leeds in Yorkshire, 'Ways To Get Out' was recorded during 2020 at Joel's childhood home in the rural area of Fermanagh, Ireland. The location and isolation compounded a deeply nostalgic edge to the themes that Joel was tackling in his songs. Returning to the music he listened to during his teenage years in the early to mid 2000's - The Postal Service, The Radio Dept, Broken Social Scene, The Walkmen - the recordings started to become infused with sounds that originally inspired him to become a musician. "This felt like home for me", Joel says. "My music nostalgia starts around 2003 and I wanted to try and create a record that had hints of that time period in it, whilst still holding on to what people had known me for up to this point." Starting from a basement home studio in 2018, Far Caspian's first two two EPs landed plays on BBC Radio 1 and 6 Music, Radio X, coverage from The Line of Best Fit, Clash and Dork, and numerous Spotify and YouTube playlists; which all helped generate a dedicated and growing fanbase across the world. Live, close friends join Joel to turn the project into a full band, resulting in driven and upbeat performances. This exciting sound was reflected in sold out shows on the band's first headline tours. The band's long awaited return to the stage sees new tour dates announced for the UK in October and Europe in spring 2022. 'Ways To Get Out' is set for release by Allpoints on 8th October 2021
Line Up
Psychedelic Pop with a cherry on top !
Van Houten are a 5 piece band from Leeds, England. Their refined sound will have you floating around in a vintage whirlwind of warmth.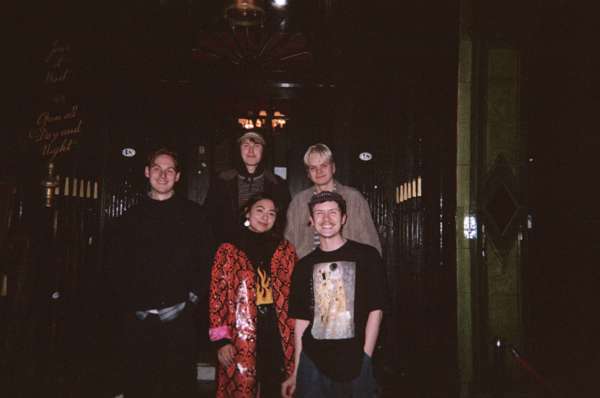 Jeshua (Joshua Gray) is a Dundee-born solo artist based in Glasgow. His introspective dream pop encapsulates the everyday experiences of a fly-on-the-wall shop assistant, drawing from feelings of disconnection and the need for distraction from programmed living.