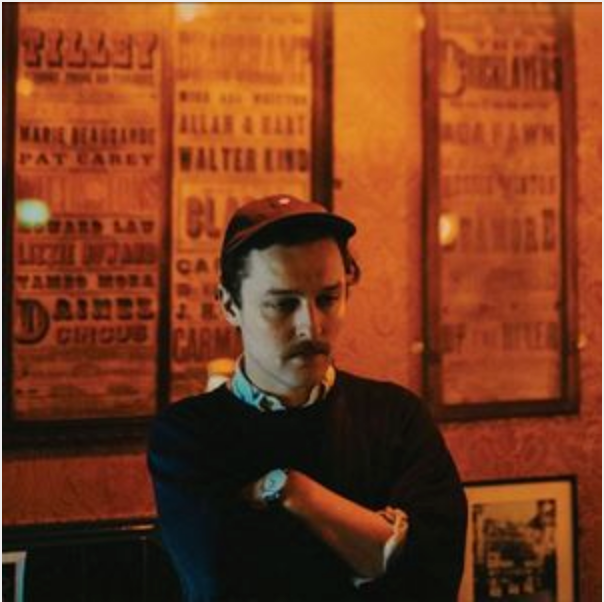 Joshua Burnside
+ Nic Tate and the Sharks + Megan Airlie
£10
Entry Requirements: 18+
Joshua Burnside is something of a regional anomaly, with a brooding, powerful sound echoing artists of places afar and time long gone, his enthralling craft defies local comparison in striving towards an aesthetic as much as visual as it is sonic. The If You're Goin That Way EP was recorded at his home in Lisbane, Co. Down, blending a fragile, yet ultimately commanding, chamber folk sound, gloriously underpinned with unique zeal. His sound is delivered with a hypnotic fragility reminiscent of the likes of Beirut, Neutral Milk Hotel and Bright Eyes.
Following the release of his debut album, the Northern Irish Music Prize winning Ephrata in 2017, Joshua Burnside has had a busy time clocking up four million plays on Spotify, with two sell out London shows, appearances at international festivals including Reeperbahn and The Great Escape. He performed for Folk Alliance and the British Music Embassy at SXSW 2018, where he was chosen by NPR as one of the festival highlights – "Burnside's sound surges with real force... an intoxicating bundle of frayed nerves and woozy intensity." He also played a 6 Music Fringe event during the recent BBC Big Weekend.
Whilst he creates songs that are understated yet passionate and heartfelt, he is not afraid to tackle difficult subject matter. On the back of winning the Northern Irish Music prize and his controversial political track calling for peace "Red and White Blues" (which he was stopped from playing during a live session for local a BBC station as it name checks the DUP), he was invited to play for President Bill Clinton at Belfast City Hall at a private event to mark 20 years of the Good Friday Agreement on 10 March 2018.
He has also had extensive radio play and support from the likes of Guy Garvey, Tom Robinson, Tom Ravenscroft, Lauren Laverne, Huw Stephens and Phil Taggart. Joshua performed at the Atlantic Sessions in Portstewart, as well as the music trail for Other Voices in Dingle in December
He released an EP, All Round The Light Said, in June 2018, which featured the devastating single "A Man Of High Renown", which Clash described as; "From the delightful accordion lines to the thumping percussion, 'A Man Of High Renown' has a physical side to its engrossing poetry."
Line Up
'Rumbling, brooding, powerful, magnetic' - The Irish Times
Joshua Burnside is an experimental folk artist based in Belfast, and the most recent recipient of the Northern Ireland Music Prize for his debut album 'EPHRATA', released last year. The album was highly praised by the The Sunday Times, Irish Times, State and The Thin Air as well receiving huge support from BBC 6 Music DJ's Lauren Laverne, Tom Ravenscroft, Guy Garvey, and BBC Radio 1's Phil Taggart and Huw Stephens.
EPHRATA has been praised for lyrics which blend local history with surreal imagery and apocalyptic themes, as well as the fusion of south american rhythms with traditional Irish melodies and instrumentation.
A political satirist is assassinated, two shellshocked siblings hallucinate a zombie apocalypse, and a terminally ill physics professor turns to god, these are the kind of stories that are laid out, tied up, unravelled and strewn together in 'EPHRATA'.
Written in a burst of a few weeks whilst living in northern Colombia, the songs deal with a diverse range of themes, from PTSD and technophobia, to larger questions about time, love and death in the modern age. Balanced with an even more diverse palette of sounds, from south american rhythms, banjos and accordions to crunching beats, found-sounds, loops and whistling, he has created a stormy world that swirls and shifts your perspective like a dream that lingers on long after you've woken up.
'Understated and exaggerated, thought-provoking and reflective, constantly keeping the listener on their toes' - Golden Plec
Prodigious, eclectic, original, unpredictable, well-produced... Stop me when the kettle's boiled' - Cultureni
'Hands down one of the most-forward thinking folk artists from these shores' - The Thin Air
'There's an indefinable quality and charm to Joshua Burnside's debut' - The Sunday Times
'It makes you glad to have a pair of working ears' - Phil Taggart, BBC Radio 1
'It is an endless adventure, a record that won't tire, such is the depth and scope of what you hear' - Daily Mirror
'Dynamic and wide ranging in scope but stands as a complete and focused work. The end result is a triumph' - Chordblossom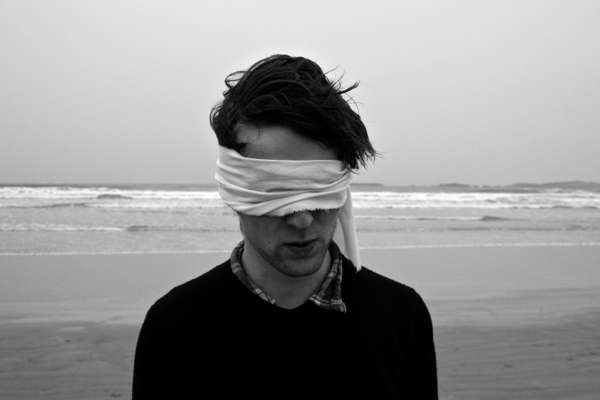 Having just celebrated their 10th year as a band, Nic Tate and the Sharks are the polished form of a decade of music-making. With a focus on vocals, at times accentuated by guitar, percussion and cello. Hailing from the east coast, Nic Tate and the Sharks are now looking to bring their sound to the West. Expect beautiful musicianship and harmony of the kind that only exists between great friends.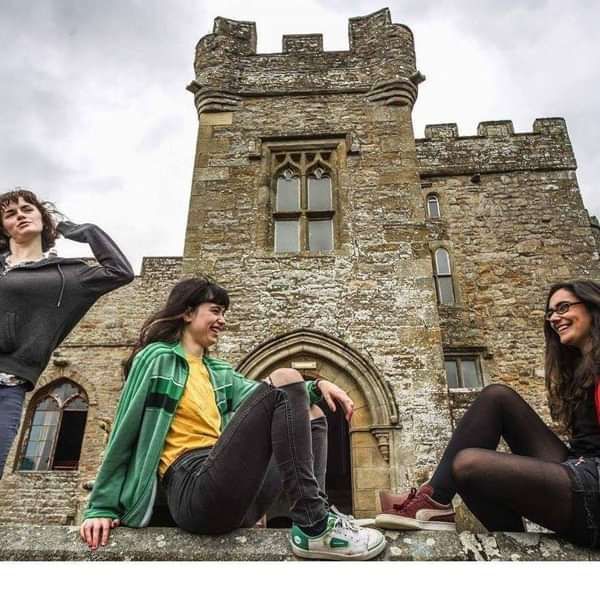 Glasgow singer-songwriter