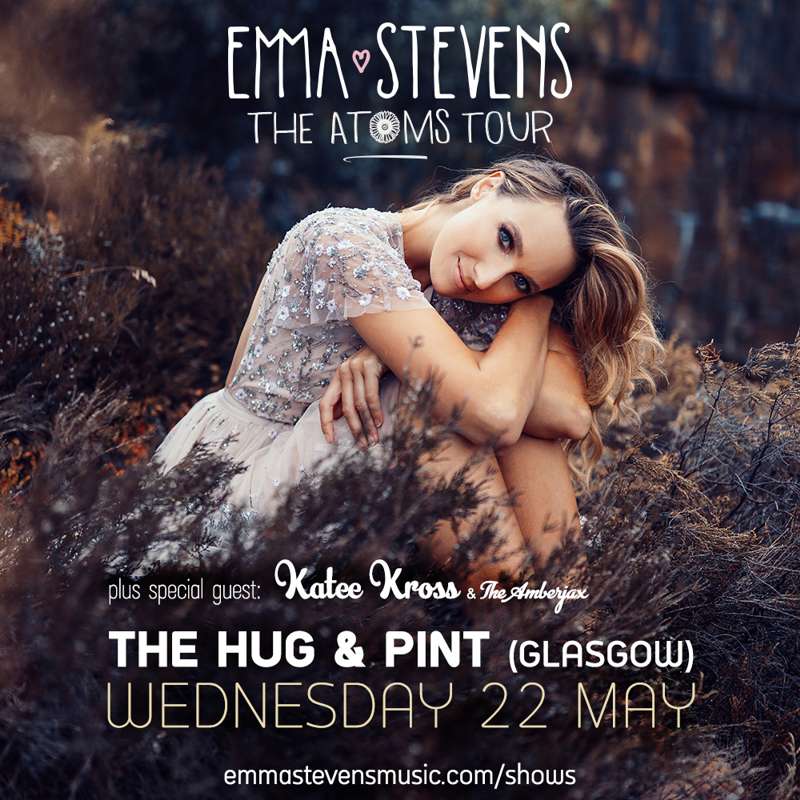 Emma Stevens: The Atoms Tour
+ Katee Kross & The Amberjax
£12
Entry Requirements: 18+
Buy Tickets
British singer-songwriter and multi-instrumentalist Emma Stevens first picked up a guitar at the age of two and has since learnt cello, piano, banjo, ukulele and mandolin. Playing the majority of the instruments on her albums herself, Emma has achieved four consecutive play-listed singles on BBC Radio 2, extensive international radio play in the UK, Europe and Australia, an iTunes single of the week with her song "Riptide", sold out headline shows and supported The Feeling, Take That, Wet Wet Wet, Train, Albert Lee and Simply Red to name a few! Emma music has also been used on a TV show in China which was broadcast to 75 million people! Since losing her Mum to cancer in 2012, Emma has dedicated her life to her music, writing messages of positivity, hope and love. Selected by the BBC to be a judge for the Eurovision Song Contest in 2016, Emma is no stranger on knowing how to deliver a good performance. Expect to be taken on an exciting musical journey, from foot tappers, to barn stompers, to compassionate and delicate tear jerkers. There's something for everyone with this special and unique artist. Not to be missed!
"Just Magical" Terry Wogan
Line Up
Emma Stevens
2017 sees the hugely talented British singer-songwriter and multi-instrumentalist Emma Stevens release and tour her third album To My Roots, a collection of songs inspired by the eclectic mix of music she grew up listening to. Everything from James Taylor through Paul Simon to The Dixie Chicks, The Corrs, Carrie Underwood and Brad Paisley. "I love country music and was lucky enough to spend a month in Nashville recently writing, collaborating and immersing myself in the culture".
Life has been something of a whirlwind for the down to earth surfer chick from Guildford, since embarking on a solo career in 2012 and bursting onto the scene with her distinctively catchy pop melodies, fused with folk instrumentation and a touch of country. The increasing popularity of this uniquely versatile "what you see is what you get" artist is now undeniable, thanks to almost three million Spotify plays, and over a million video views on the back of four EP and two album releases, with four consecutive singles playlisted by Radio 2.
Emma's voice is emotive, clear, effortless and uplifting. She has toured seven times (including three headline tours), performed at numerous festivals including Hyde Park, CarFest and Country2Country, and supported Simply Red, Passenger and Train.
Hailed as "Just Magical" by the late great Sir Terry Wogan, an early supporter of her music, Emma performed live sessions on his Weekend Wogan show three times. Embraced by the BBC Introducing initiative, she went on to perform to a crowd of 40,000 at the BBC's Festival in a Day at Hyde Park.
Following the success of her first two singles, A Place Called You and Once, another BBC Radio 2 giant and enthusiastic supporter, Chris Evans, invited Emma to debut her next release, Riptide, on his Breakfast Show to 10 million listeners. The song went on to be an iTunes Single of the Week achieving over 200,000 downloads. During the show, Evans was so impressed that he invited Emma to play at CarFest the following week; an invitation he repeated two years later for performances at both CarFest North and South.
Emma describes her songs as, "all written from my heart and soul to convey beautiful messages based on feelings of loss, happiness, nature, my love for the ocean and my love for people". From the thought provoking ballad Sunflower (a song written about the loss of her mum to cancer) to the barn-storming Riptide, the debut album Enchanted demonstrated an impressively mature talent. Playing the majority of instruments herself, Emma admits she has "an absolute addiction to string instruments", something that's evident throughout her music weaving together guitar, banjo, mandolin, piano, cello and ukulele.
The collaboration with producer and co-writer Pete Woodroffe (known for producing Def Leppard, Melanie C and Simply Red) continued with the release of her follow-up album, Waves (and subsequent extended Deluxe Edition release the following year). The first single, Make My Day, was another BBC nationally and regionally playlisted track.
Even if you've never heard of Emma Stevens, you will have almost certainly heard her music, with many songs used on numerous BBC, ITV, Sky and Channel 4 programmes, most recently on BBC 1's The Apprentice. "It's so wonderful to know that my music gets used on TV a lot. Usually a fan tweets me or sends me a Facebook message saying they're listening to my song in the background of their favourite show and it never ceases to bring a smile to my face".
A full-length version of this biography is available to download here.
To My Roots is scheduled for release later in 2017 with a headline tour set for June. A full discography of Emma's releases can be found in the music section of her official website.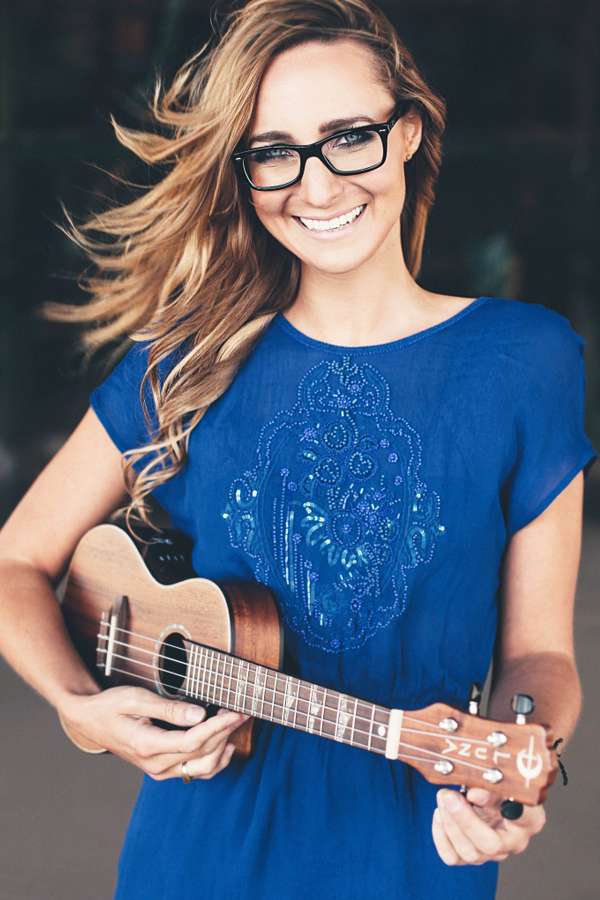 Katee Kross & The Amberjax