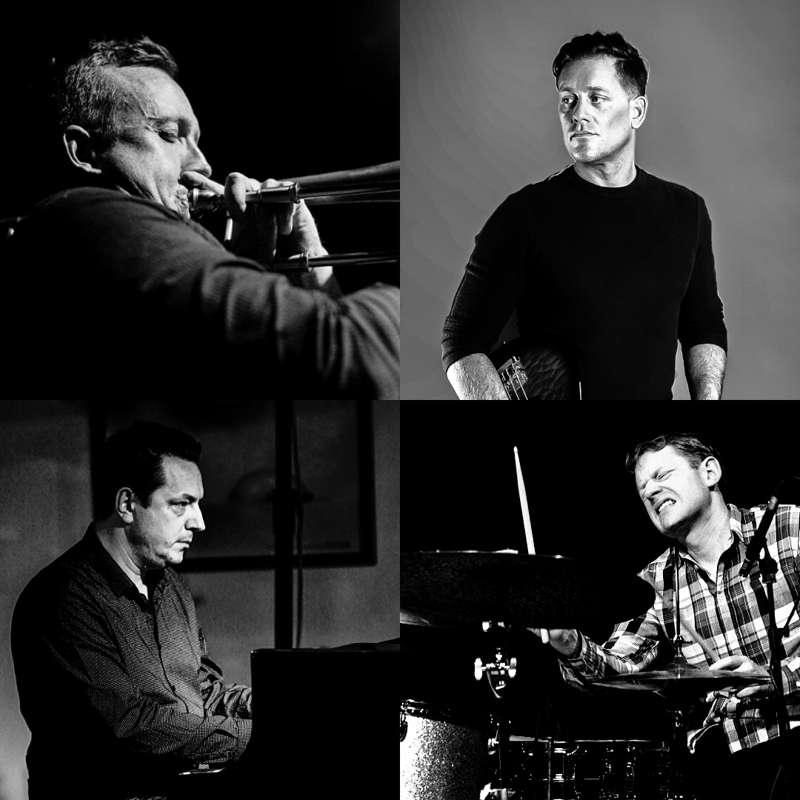 Paul Dunlea's 'Four Corners' featuring Michael Janisch
The premier of a suite of music written by MD of the New Irish Jazz Orchestra, Irish trombonist Paul Dunlea, performed by an ensemble of world class musicians in Michael Janisch double bass (Joe Lovano, Claire Martin OBE), Steve Hamilton piano (Billy Cobham, Jean Toussaint) and Andrew Bain drums (Jacki Dankworth, Dave Liebman). The music draws inspiration from and reflects the turbulence and legacy (both positive and negative) of the Irish War of Independence and explores how its echoes reverberate through the political climate today. Excitedly, this is Dunlea's first tour as a solo artist around the UK outside of Ireland, taking in dates in Ireland, Northern Ireland, Scotland, Wales and England.
Although at home in a variety of musical styles, Cork Trombonist/ Composer/ Arranger, Paul Dunlea concentrates primarily on jazz and Improvisation. This has furthered his reputation as one of Ireland's most in demand musicians. Dunlea has performed/toured/recorded with the likes of Michael Bublé, Cassandra Wilson, Frankie Valli, Liam O'Maonlaoi, Mick Flannery, Richard Reed Parry (Arcade Fire), Bryce Dressner (The National), Lewis Nash, Peter Washington, Billy Drummond, David O' Rourke's O' Rourkestra, Sachal Vadsandani, John Clayton, RTE Concert Orchestra, The Dublin City Jazz Orchestra, The New Irish Jazz Orchestra, The Syd Lawrence Orchestra, Hot House Big Band, Freezeroom & Brian Deady.
This tour is generously supported by PRSF Foundation's Beyond Borders Scheme.
Line Up
Paul Dunlea's 'Four Corners' featuring Michael Janisch