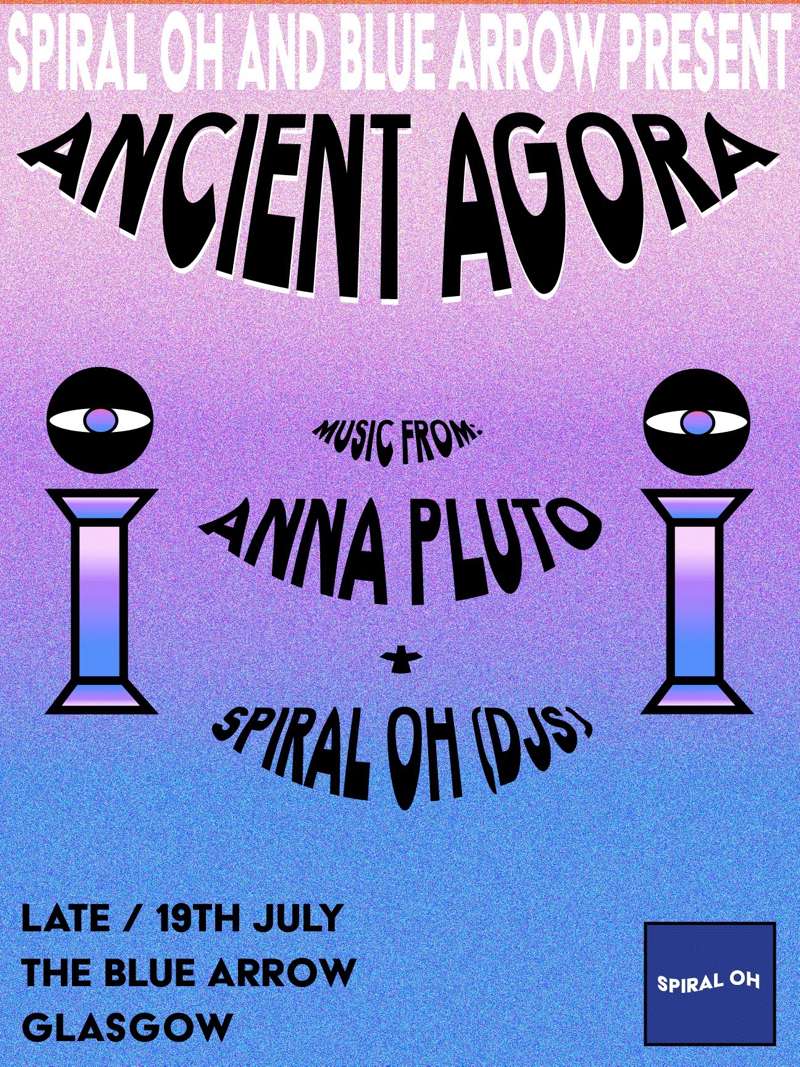 Ancient Agora
Anna Pluto + Spiral Oh!
We are extremely excited to announce we will be curating a new series of late-night shows and parties at The Blue Arrow, Glasgow called Ancient Agora.
The 'Agora' was the traditional centre of artistic, spiritual and political life in ancient Greek cities.
Ancient Agora will be a central forum for showcasing an eclectic selection of late-night live performances and DJ sets from the best of new music, from Scotland and further afield.
The inaugural event will see a live performance from the wonderful Anna Pluto as well as DJ sets from the Spiral Oh residents.
£3 ENTRY