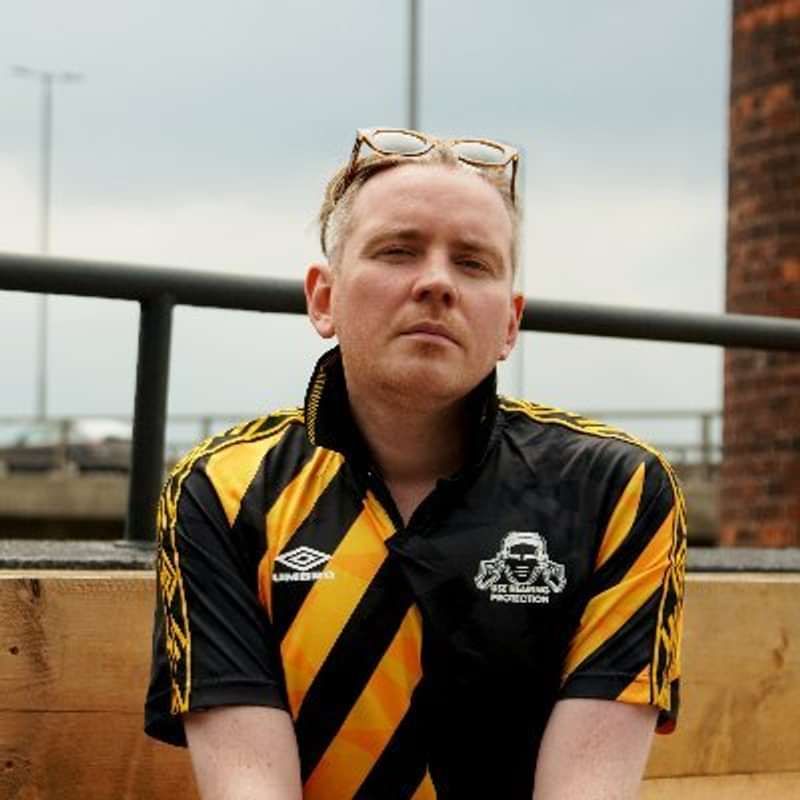 Endless Summer: Kevin P Gilday & Friends
Kevin P. Gilday + Sean Wai Keung + Amelia Bayler + Stuart McPherson + Ren Dick
£10
Entry Requirements: 18+
*Kevin P Gilday & Friends * Kevin P. Gilday is an award-winning writer and spoken word artist from Glasgow. He is the founder of poetry performance collective The Scribbler's Union and was co-founder of much loved spoken word cabaret night Sonnet Youth. Kevin has performed all over the world, from Hollywood to East Kilbride, including major festivals (BBC 6Music Festival, Glastonbury), Fringes (Edinburgh, Toronto, Vancouver) as well as large scale tours of the UK, Germany, Canada and the US. He has supported artists such as Akala, Saul Williams, George the Poet, Jackie Kay, Sage Francis, Liz Lochhead and The Silencers. He has published four books of poetry, with his most recent - Sad Songs for White Boys (via Speculative Books) - bringing together nearly ten years of work. His next collection, Anxiety Music, is due to be published by Verve Press in 2022
*Sean Wai Keung * Sean Wai Keung is based in Glasgow, Scotland. His work often uses food as a starting point for explorations of identity and migration. His pamphlet 'you are mistaken' won the Rialto Open Pamphlet Competition 2016 and he has also released short-length work with Speculative Books. His first full length poetry collection, 'sikfan glaschu', was published by Verve Poetry Press in April 2021, and was described as "joyful, earnest and offering unexpected poignancies from everyday life" by The Scotsman. His work has been published in journals including Ambit, SpamZine and Vittles, and he is a poetry editor at EX/POST online.
*Amelia Bayler * Amelia Bayler is a musician, comedian and streamer.
'It is a charming, anarchic, and often pizza-focused experience.' - The Herald
'The liberally tattood musical comic favours brightly popping colours, with an assortment of wigs and outfits.' - The Scotsman
'Queen of gesticulations, queen of the millennial aesthetic, queen of the emotional gut punch, Amelia Bayler's star is truly on the rise.' - ScotsGay
Amelia won best newcomer at the Scottish Comedy Awards 2020.
Twitter: @ameliabayler
Instagram: ameliabayler
*Stuart McPherson *
Stuart is an award-winning stand up comedian and writer. He stars in BBC Scotland's BAFTA-winning comedy Scot Squad, as well as being a finalist in comedy competitions such as So You Think You're Funny? And Scottish Comedian of the Year. He performed his debut Fringe show 'Mr. November' at Monkey Barrel Comedy Club in 2019. It was named one of The Skinny's top Fringe shows of that year.
*Ren Dick * Ren Dick (she/they) is a writer, spoken word artist and journalist based in Glasgow. They recently won the Culture Matters Bread and Roses Poetry Award for their commentary piece "Stay Home, Save Lives" on working class life in Scotland's most deprived area - her home town of Greenock - and has recently started performing in person again after a hiatus lengthened by the pandemic.
A proud member of the Scribbler's Union poetry collective, Ren sets out to impact you with raw, emotionally charged work, often peppered with comedy and/or rhyme to lift your spirits, because poetry doesn't always have to be doom and gloom, or worse, soppy love stuff! (Disclaimer: She can't guarantee that wont be included though).