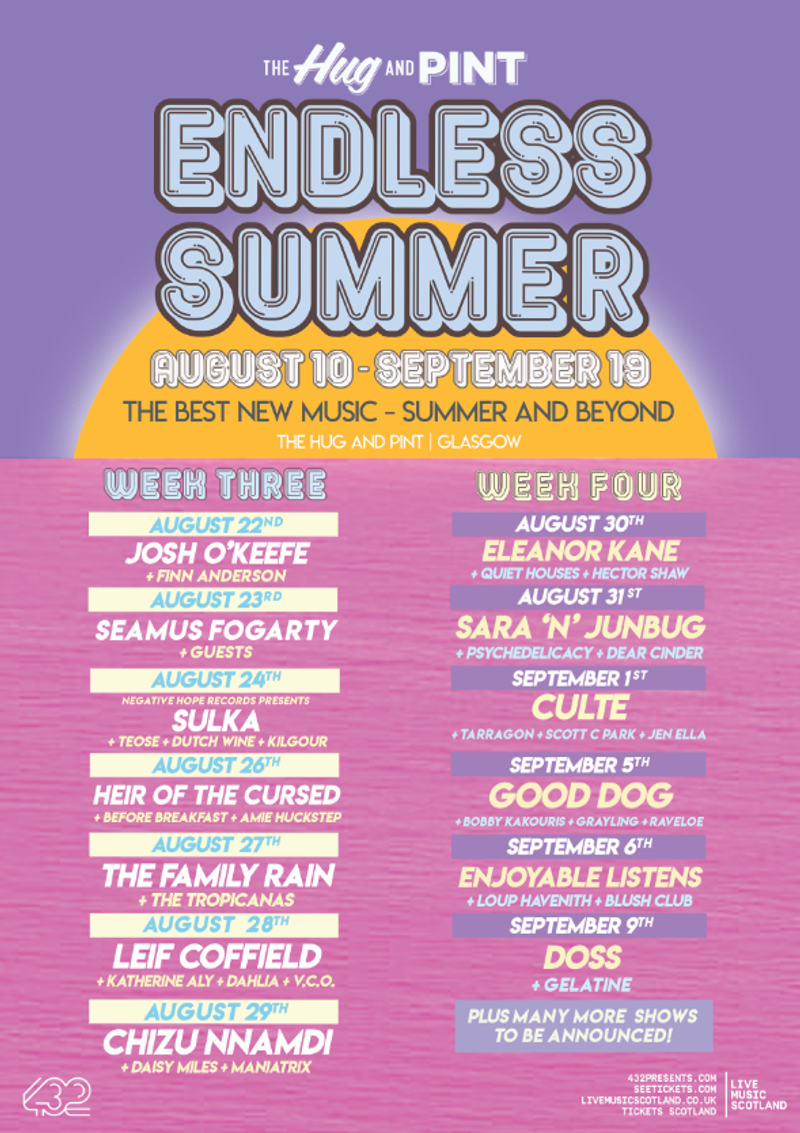 Endless Summer: Josh O' Keefe
Josh Okeefe + Finn Anderson
£8.50
Entry Requirements: 18+
General Admission (e-ticket)
Josh Okeefe the young guitar-and-harmonica-playing singer-songwriter delivers unforgettably potent lyrics with the gravitas of a seasoned veteran. Attesting to his versatility and wide appeal, Okeefe has also had his songs recorded by Nashville-based major-label artists Ashley Monroe and High Valley, among others.
Having performed sold-out shows from California to New York and from Nashville to London and Glasgow, Okeefe has shared stages with legends including Kris Kristofferson, Ramblin' Jack Elliott, Alison Krauss and Rufus Wainwright, among many others. He was also invited to play the Leftfield Stage at Glastonbury Festival by, none other than, folk musician and political activist Billy Bragg.
A rebel artist, a protest singer, the heir to Bob Dylan, or – when he's doing one of his lighter satirical numbers – a harmonica-tootin' Mr. Bean… with raw, topical storytelling and a voice that crackles with authentic folk tradition, Okeefe is all of those and more.
Line Up
Scottish songwriter and theatre maker Finn Anderson spent his early teens directing self-penned theatre productions at his local theatre; using the profits to build his first home recording studio age 14. He had released two EPs before leaving school age 16 to study Music at the University of Highlands and Islands.
A self taught pianist and accordionist, Finn's songwriting has been shaped by his knack for poetic storytelling and penchant for the theatrical; drawing comparisons with Rufus Wainwright, John Grant and Antony and the Johnsons.
Now 23, Finn has written and directed two award nominated musicals, composed for numerous performance and film projects and completed an MA at Goldsmiths (University of London). Finn is spending winter 2015/16 touring living rooms across the UK before releasing 'Uncharted Lands' on 12th Feb – a 4-track EP recorded on a rickety old piano in his childhood home in rural Fife over two stormy weeks in October.