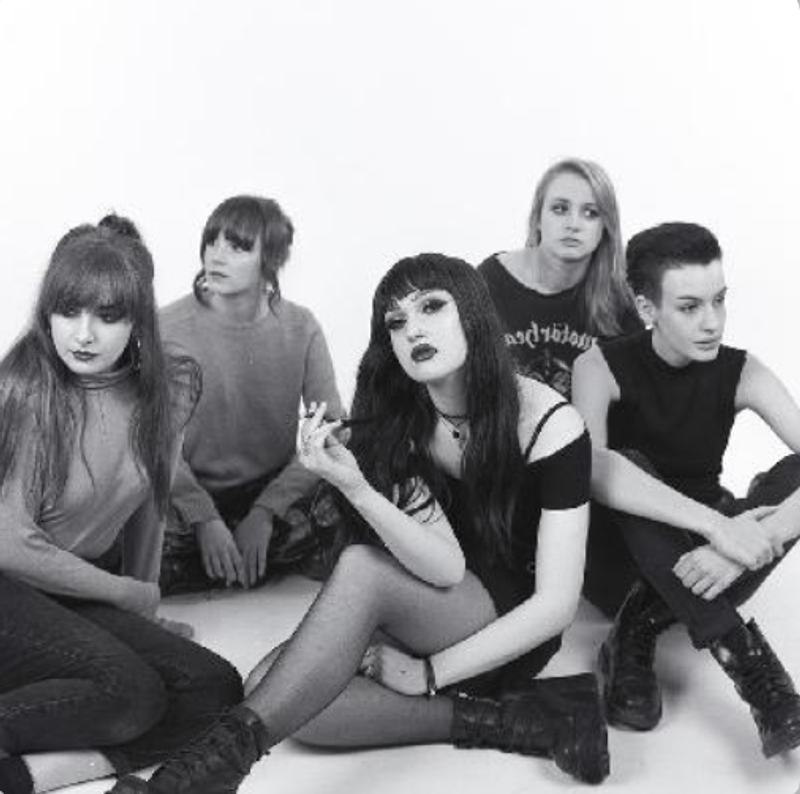 AGP presents:
VENUS
+ support
£8
Entry Requirements: 18+
Buy Tickets
The band have played alongside the likes of Stealing Sheep, Allusinlove and Anteros. It's classic punk but with a fresh attitude. An incredibly exciting band that must be seen live in 2020.
Line Up
Venus are a 5-piece all girl rock band from Leeds, promoting the participation and inclusion of women in alternative music, as well as a safer, diverse music scene. Aiming to bring a positive energy of feminism and activism through hard hitting alternative rock and punk influenced music, they also use electronic and 'astrological' sounds to amplify their sonic signature. Performing alongside bands such as Stealing Sheep, Allusinlove and Anteros, Venus and their message demand to be heard from all corners of the music industry.
With lead singer Grace Kelly leading the band with 'pure' yet 'all out raw' power vocals, she is joined with instrumentalists Jess Ayres (Guitar), Hannah Barraclough (Bass), Grace Stubbings (Synth) and Gabby Cooke (Drums). With the exciting yet very much needed combination of influences such as 'Blondie and Heart through the lens of Bikini Kill', a refreshing and unique 'space rock' sound is produced, which is then seamlessly combined with a fresh feminist yet classic punk attitude. More specifically, VENUS implement Riot Grrrl aesthetics and ideologies, with the intention of growing it into something new to create more understanding of women's rights on art platforms.
'After that came the absolute highlight of Friday for me – Venus – is a band I can see going a long way. The all-female band dominated the New Music Stage. GK's powerful vocals create an unforgettable impression. I wouldn't be surprised if they were on the main stage next year, keep an eye out for the Leeds based band.' - RGM (Bingley Weekender, 2019)
'It was more than just a band playing a set, it had impact. This is a band that engage you on all levels – musically, visually, and with your mind.' - Local Sound Focus
'VENUS are the most exciting band I've heard in 2019 so far and it will not be long before they are both the figurehead for British female rock music and one day, British punk-rock.' - Halfway 2 Nowhere