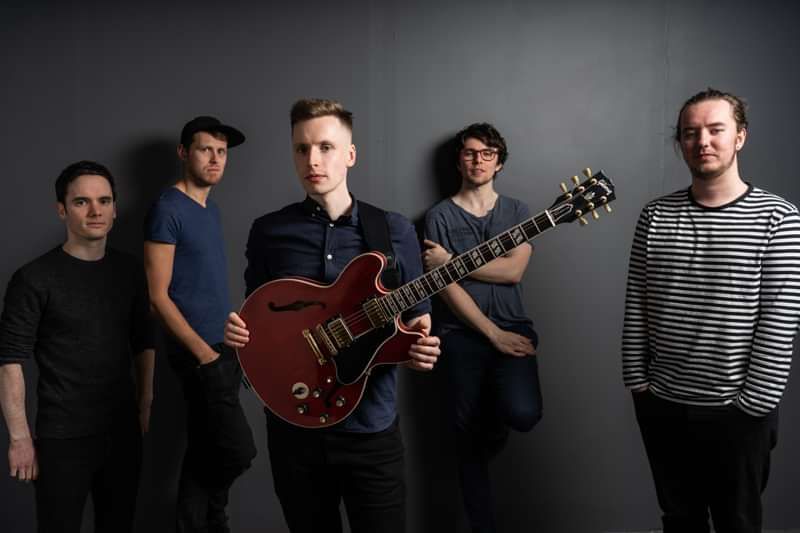 Animal Society
+ Umbra
£10
Entry Requirements: 18+
Buy Tickets
The Hug & Pint presents, in association with Jazz from Scotland and IMC Animal Society + Umbra
The interland series is a collaboration between Improvised Music Company (IMC) in Ireland, with Jazz from Scotland and Creative Scotland, as an exchange across two countries, with double-header gigs bringing together an outstanding band from each country for performances in both.
The first edition of the series is linking the vibrant jazz scenes of these two Celtic neighbours with a double-bill featuring Scottish quintet Animal Society and Irish quintet Umbra.
---
Animal Society is a new sound in UK jazz, somewhere in the void between Rage Against The Machine, Pat Metheny and EST. Ringleader Joe Williamson, guitarist and winner of Young Scottish Jazz Musician Of The Year 2018, presents daring new music – cutting-edge electric jazz with the uncompromising power of a stadium rock band. Hook-driven melodies, soaring improvisations and joyful musical interplay underpin a sound rich in detail, and full of warmth and character. Their exciting live shows balance fiery grooves and heavy riffs with cinematic, ethereal msoundscapes, performed by 5 musicians at the forefront of the new wave of Scottish Jazz.
Umbra is one of the most exciting and innovative bands in the Irish Jazz scene. Comprised of some of the most promising musicians in Dublin, Umbra's modus operandi is high energy, thought provoking performance with an emphasis on intricate compositions.
Led by guitarist and composer Chris Guilfoyle, Umbra is his vehicle to showcase his unique take on contemporary jazz. The music is a blend of harmonic and melodic sophistication reminiscent of artists like John Hollenbeck and Jim Mcneely, cyclical grooves evoking comparisons with IDM and math metal, all played with the energy of a punk rock band.
Each members individual strengths are showcased in the compositions while at the same time blending masterfully into a cohesive and recognisable group sound. Drummer Matt Jacobson and bassist Barry Donohue lay down wonderfully elastic grooves, while the contrasting horns of soprano Chris Engel and tenor Sam Comerford make the most of the explosive front line in the company of Chris Guilfoyle's intricate guitar playing.