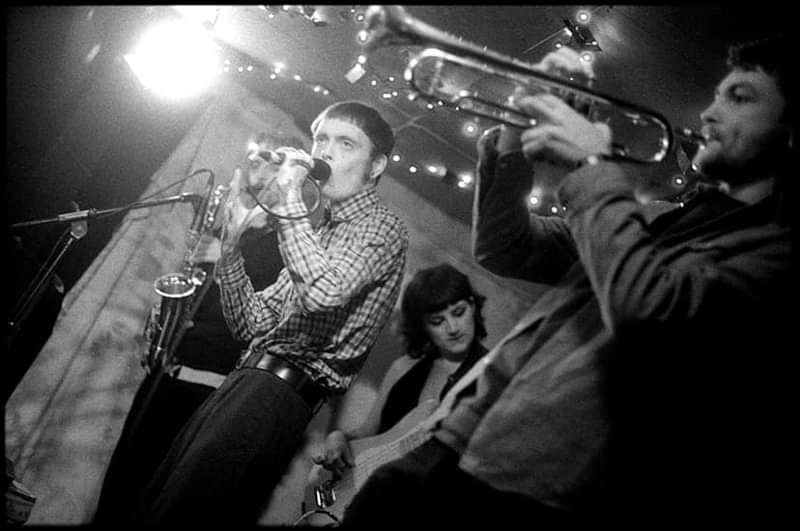 The Steven Thomas Band
+ Prussia Snailham + Fraser MacCallum
£5
Entry Requirements: 18+
Line Up
Hello! Our names are Prussia Snailham and Robbie Taylor and we are a musical duo! We both grew up in Dumfries and started creating music together in 2016.
Our writing process consist of myself (Prussia) writing the lyrics, composing the piano accompaniment and recording in our wee home studio! Robbie and I then co-produce all our own work using Logic Pro.
My songs/lyrics are a true insight into my mind; I write purely about events and emotions from my life – love, drugs, sex, abuse, addictions, relationships, mental health, etc – I don't think a piece of art/music is truly complete if it doesn't bare a part of you in it.
Robbie is also a freelance photographer – Instagram: robyraccoon
We feel we don't fall under any typical musical genre because each song has its own identity and "sound" – we are highly influenced by hip-hop/rap/bass but also alternative/contemparory. We have been working on creating videos for each song to amplify this > https://www.youtube.com/watch?v=A9xoiyCTYUw
FRIENDS WITH COFFEE is song about a girl and boy who have been best friends for many years; they've seen each other at their highest points and lowest points in life and they've always been there for one another. They never thought that love between them was a possibility because of how strong their friendship was but then they realise that they are IN love with each other and they always have been; and that love is shown by simply making each other a cup of coffee when the other needs it most.