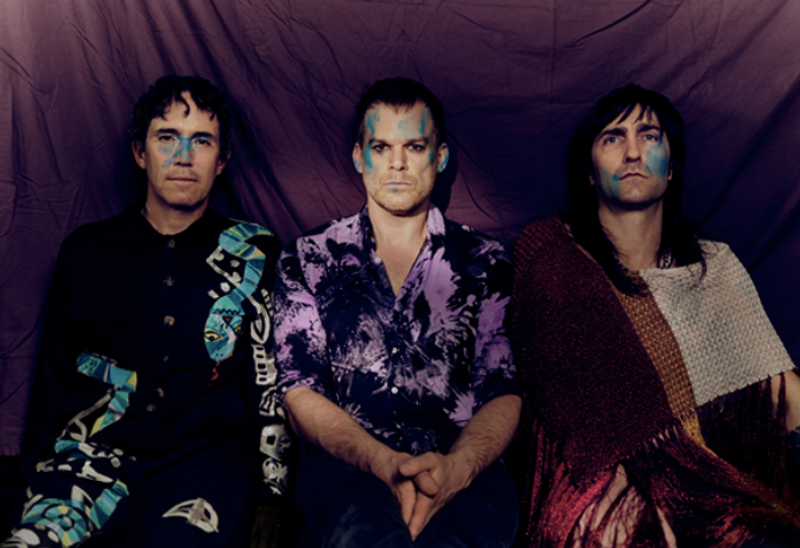 432 presents:
Princess Goes To The Butterfly Museum
£20
Entry Requirements: 18+
"We never set out to start a band," says Peter Yanowitz, one third of the all-star avant-indie trio Princess Goes to the Butterfly Museum. "It feels more like the band started us. Some of the best moments in art, though, are the ones you don't plan for."
Princess Goes to the Butterfly Museum's captivating self-titled debut is evidence of that. Recorded spontaneously for the sheer joy of creation and collaboration, the EP showcases what happens when three consummate artists commit themselves to fully inhabiting the present, working together without boundaries or restrictions. The songs here are adventurous, with bold, experimental arrangements that incorporate everything from distorted synth rock and ethereal electronics to dreamy folk and R&B. It's an intoxicating mix, one that transcends genre as it draws equal strength from the remarkably disparate backgrounds of its progenitors.
While Hall may be the most recognizable face in the band (known for his work on the HBO drama Six Feet Under and the Showtime's series Dexter), his bandmates boast similarly prodigious resumes. Yanowitz began his career playing drums in The Wallflowers before going on to co-found indie stalwarts Morningwood and work with artists as varied as Natalie Merchant, Yoko Ono, Andrew W.K., and Billy Bragg & Wilco. Keyboardist Matt Katz-Bohen, meanwhile, spent the last decade touring and recording with Blondie, in addition to working with the likes of Boy George and Cindy Lauper.
Line Up
Princess Goes To The Butterfly Museum