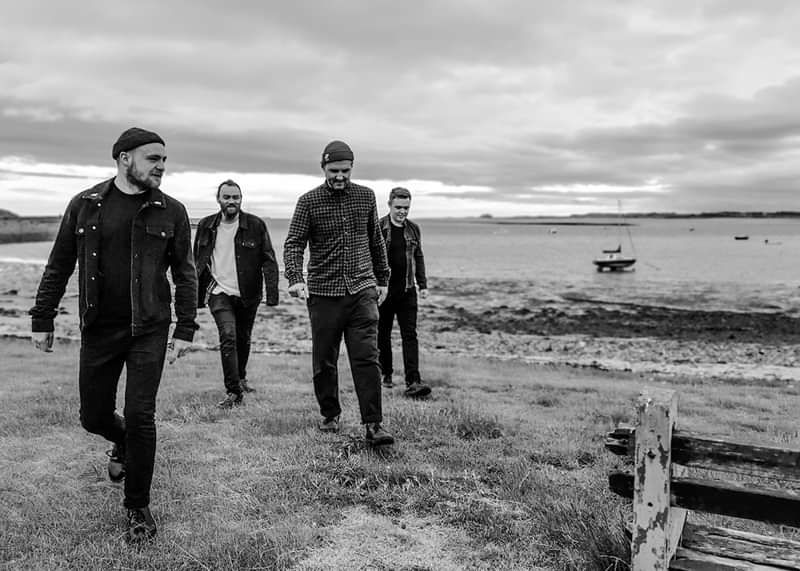 432 presents:
Hector Gannet
+ Anton O'Donnell
£8
Entry Requirements: 18+
Buy Tickets
North Shields singer/songwriter Aaron Duff performs and releases with his band under the moniker Hector Gannet, named after his grandad's converted fishing trawler which sank off the coast of England in 1968. Hector Gannet first garnered attention from audiences and the music industry when Aaron wrote and released an original score to vintage archive film footage of North East England, commissioned by North East Film Archive as part of a wider project with BFI for their 'Moving North: Coastal Series'.
In 2019, Hector Gannet broke onto the national scene when they toured the length and breadth of the UK to sell out crowds, supporting Brit awardee and friend, Sam Fender. With this new-found audience, Hector Gannet released their eagerly awaited debut album 'Big Harcar' to critical acclaim in 2020: a collection of hard hitting, melodic indie-rock songs with subtle folk inflections and politically charged lyrics. 'Big Harcar' was championed by 6music and XFM and lauded by Louder Than War as 'album of the year' listing Hector Gannet as "a band that might change your life". They subsequently signed a world-wide publishing deal with Wipe Out Music (Sleaford Mods) and tracks from the album have been featured on TV and radio.
Performances with British Sea Power, Mercury Award nominees Lanterns On The Lake, sell-out headline shows and anticipated festival appearances are all set for Summer 2021 and beyond.
Line Up
Aaron Duff is a singer-songwriter from the north-east of England. Former lead singer with The Middens. Now working under the moniker of Hector Gannet both as a solo project and with a new band in the pipeline.
Recently referred to as a 'north eastern Billy Bragg'. Hector Gannet takes a similar standpoint on politics and social injustice as the bard of Barking.
As well as the above, other musical influences include Alan Hull/Lindisfarne, Pixies, The Band, Joe Strummer/The Clash.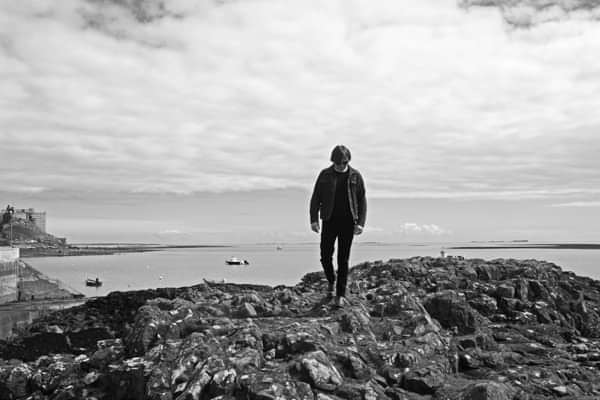 The ATC sound draws on numerous influences: the pristine vocal harmonies of country and bluegrass, raucous bluesy guitars, the tight swinging rhythms of classic soul and funk with Anton's sweet smokey growl accompanied by tales of love, regret, addiction, good times, bad times and everything in-between.
Since their inception in June '14 and the release of their debut EP, '6:45 & 450 Down' at the beginning of 2015, the band has played numerous venues and festivals throughout Scotland including Glasgow's ABC, King Tuts; the Belladrum festival, Southern Fried festival and the enchanting Eden festival.
The miles travelled and the countless hours of stage time has helped shape a sound that takes many twists and turns during their live set; all of which has been wrapped up neatly and dressed in a pretty little coat with their debut album, 'No End of the Line'.
"After about four years of relentless gigging the length and breadth of Scotland, Anton & The Colts finally unleash their debut album and a fine beast it turns out to be. The band, based around front man and chief writer Anton O'Donnell and the mercurial woul...d be glimmer twin, Roscoe Wilson (with a fine rhythm section in John Dunlop on bass and Dillon Haldane, drums), are one of those who sound more American than many American bands do. However there's a boastful swagger to their gait which owes more than a little to the raunch of the Stones and the jollity of The Faces, in particular, Ronnie Lane's contributions to the band such as on Ooh La La." Blabber 'n' Smoke
"Country Rock Deluxe From The Clydeside Delta" Rocking Magpie
"Their ace combination of rock swagger, blues groove, and the rough and tumble of Americana is one few Scottish bands can match." The Music Brewery
"Roscoe and Anton have been the finest musicians and songwriters I've known. This collection of songs has been recorded with love, time and more care than you can imagine. Sure, I love them live - Anton's voice and Roscoe's Midnight Wine Telecaster bursting through my ears, shining light and thunder... but this is something beautifully done, different entirely. Anton & The Colts are a band that kick ass on this and kick ass live, which is rare these days. Here is a record born of great musicianship, fine production and engineering and deep thinking. That violin sounds perfect -there's no other word for it. That piano on 'My Favourite Song' and Anton's finest ever vocal tore me up. I could go on endlessly, but you should just get this record. I love this album." Sir Matthew Dickson
"like Robbie Robertson & Rick Danko having a jam session in the company of Mr Jack Daniel"... Bluesbunny
"The Glasgow lot bring the country-fried soul-meets-bluegrass ruckus with the occasional thunderous edge." The Skinny