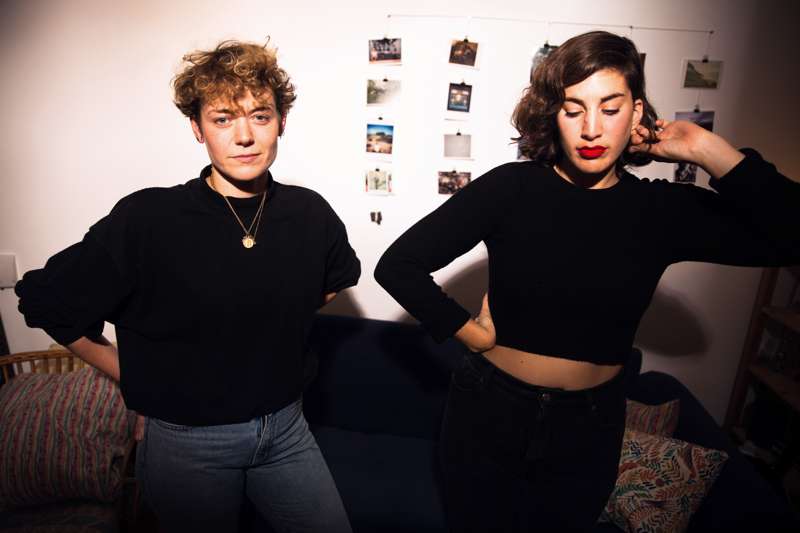 Peggy Sue
+ Grip Tight + Alice Faye Niel
£10
Entry Requirements: 18+
Buy Tickets
Peggy Sue are London-via-Brighton indie duo Rosa Slade and Katy Young. Founded in 2007, the band have released three albums on Wichita Recordings, culminating in 2014's critically acclaimed 'Choir Of Echoes', and toured with the likes of Jack White, Local Natives and First Aid Kit.
'Slow Fade' is the first single from Peggy Sue's upcoming fourth album (due 2018.) After a three year break - during which Rosa Slade and Katy Young have been performing with all-female singing group Deep Throat Choir - 'Slow Fade' is an apt comeback; a melancholy celebration of patience. It is a dreamy breakup song, one that let's you hang around lazily in the days when you aren't ok yet.
The single - and upcoming album- borrow in equal parts from the perfectly-constructed pop songs of the 1960s and the understated, noisey guitar experiments of 90s indie bands such as The Breeders and Blur. The new material sees front-women Slade and Young joined by Dan Blackett (Landshapes) on drums and Benjamin Gregory (GRIP TIGHT) on bass who bring an fresh energy and clarity to the band's enduringly captivating duel vocals.
Line Up
Since releasing their second album, "Acrobats", towards the end of 2011, Peggy Sue have not sat around their homes in London, twiddling their collective thumbs. Quite the opposite.
They have toured North America twice (including a month long run with labelmates, First Aid Kit); they've travelled all over Europe as support on tours of Jack White, Wild Flag and Joan As Policewoman; they recorded and self-release an album of covers, "Peggy Sue Play The Songs Of Scorpio Rising", (inspired by the soundtrack of the legendary cult movie); and, of course, they played numerous headline shows of their own and appeared on many a festival bill, including a spell-binding, recent appearance on the main stage at the Green Man Festival.
On top of all that time spent on the road and in the studio, they were also busy during every spare moment writing new material for their next album.
Produced at the legendary Rockfield Studio in South Wales by Jimmy Robertson (the man who made the "…Scorpio Rising" collection), and mixed by John Askew (who also worked with the band on their debut full-length, Fossils and Other Phantoms") the new Peggy Sue album will be released at the start of 2014.