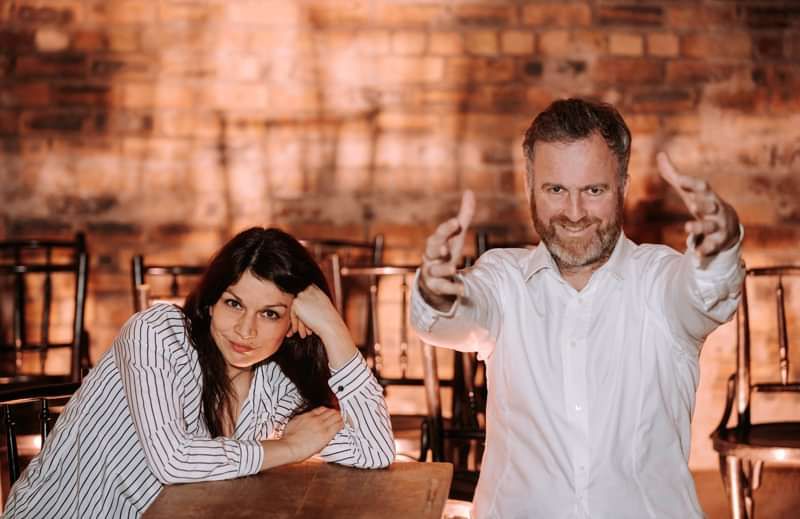 Gift Horse
+ Wet Look + Normal Service
Gift Horse are a Glasgow duo combining the breathy chanson-pop vocals of French-born guitarist Audrey Bizouerne with the darkly comic Scottish storytelling of drummer David Maxwell.
Formed in 2017, Gift Horse move fluently between kitchen-sink lyrics that navigate the humdrum and the sublime, flirtations with surf and garage-rock, 4AD indie in the Breeders/Throwing Muses mould, and juxtaposed girl-boy vocals that recall the quiet intensity of Isobel Campbell and Mark Lanegan.
Line Up
Gift Horse came together in the months after it's members graduations. Initially a bit of craic, Gift Horse found their footing and became increasingly interested in the folk melodies and songs of Ireland, Scotland, England and beyond. With experience from a plethora of performing backgrounds, Gift Horse puts a unique twist on traditional tunes and brings energy to the songs of old.
The band features members Ben Dyer on bass, Siubhán Macauley on piano and vocals, Rebecca Young on fiddle, vocals and the occasional drum, and Harry "Half-Pint" Moore on guitar.