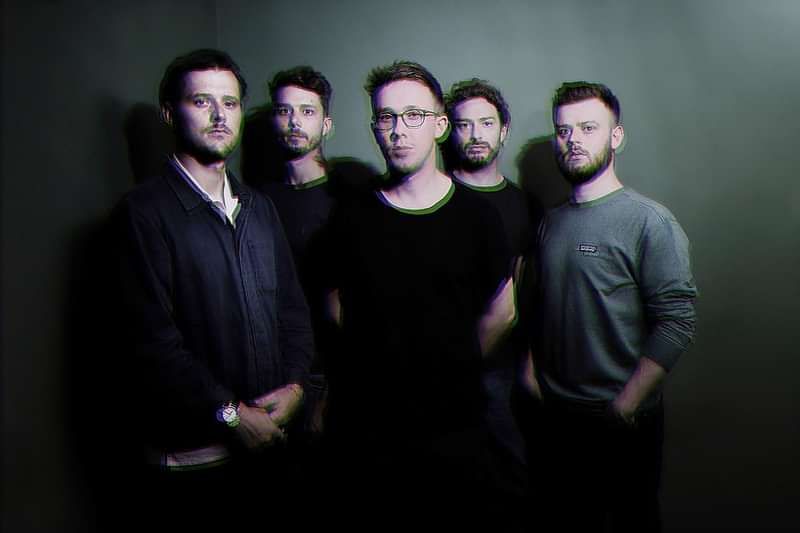 Alex Hitchcock Quintet
Award-winning saxophonist Alex Hitchcock ('a fantastic talent' – Helen Mayhew, JazzFM) leads a powerhouse quintet that combines a compelling, adventurous ear for melody with virtuosic improvising. The band's increasingly burgeoning reputation on the international jazz stage was confirmed by first place at the Conad Jazz Contest at the 2018 Umbria Jazz Festival.
In a breakthrough year in 2018, a 15-date nationwide tour of their acclaimed debut EP was followed by a sold-out launch at Pizza Express Jazz Club in London and performances at Ronnie Scott's and Love Supreme Festival. Critic John Fordham called the EP 'an impressive calling card for a band with a bright future'. ​ Other highlights from the past year include performances at the London and Cambridge Jazz Festivals, the Royal Albert Hall and Jazz in the Round, as well as touring to Spain, Hungary and Poland and features on BBC Radio 3, JazzFM and Hungarian television.
'...[at Love Supreme 2018] they dazzled with a display of collective virtuosity, demonstrating that challenging acoustic jazz can hold its own, and retain the crowds' – Jazzwise
'If I suggest that it reminded me of Miles Davis's classic quintet with Wayne Shorter, that will give you some idea of the impact it had on me. It's tightly disciplined, in the best sense of the word, with the front-line of Hitchcock and Copus playing as one, but with a sense of space that allows soloists to explore the themes in any direction they choose' – thejazzman.com
'I really, really enjoyed this' – Soweto Kinch, BBC Radio 3
Line Up
The ALEX HITCHCOCK QUINTET features some of the most exciting and distinctive rising stars from London's vibrant jazz scene. 2016 performances included sold-out shows at the London Jazz Festival and New Generation Jazz at The Verdict, Brighton.
Taking its compositional cue from an Anglo-American range of influences including Kneebody, Ambrose Akinmusire, and Jasper Hoiby, the group showcases a spirit of openness and interaction grounded in its members' close musical relationships, while blurring the boundary between written and improvised music.
Featuring trumpeter James Copus (Stan Sulzmann's Neon Orchestra), pianist Will Barry (Jasper Hoiby's Fellow Creatures), bassist Joe Downard (NYJO) and firebrand drummer Jay Davis (Big Bad Wolf).
'A fantastic young talent' – Helen Mayhew, Jazz FM 'Incredible young lion of the tenor sax' – Gareth Lockrane 'One to watch' – Jazzwise '...effectively mixed a traditional tenor-ballad warmth with a brisk contemporary attack' – John Fordham, *The Guardian*